Historic buildings are not only beautiful, but they also serve as tangible connections to our past and cultural heritage. These structures have become iconic in our communities, holding countless stories within their walls. Yet just as other buildings deteriorate over the years, historic buildings succumb to the effects of natural wear-and-tear, lack of maintenance, and human activities.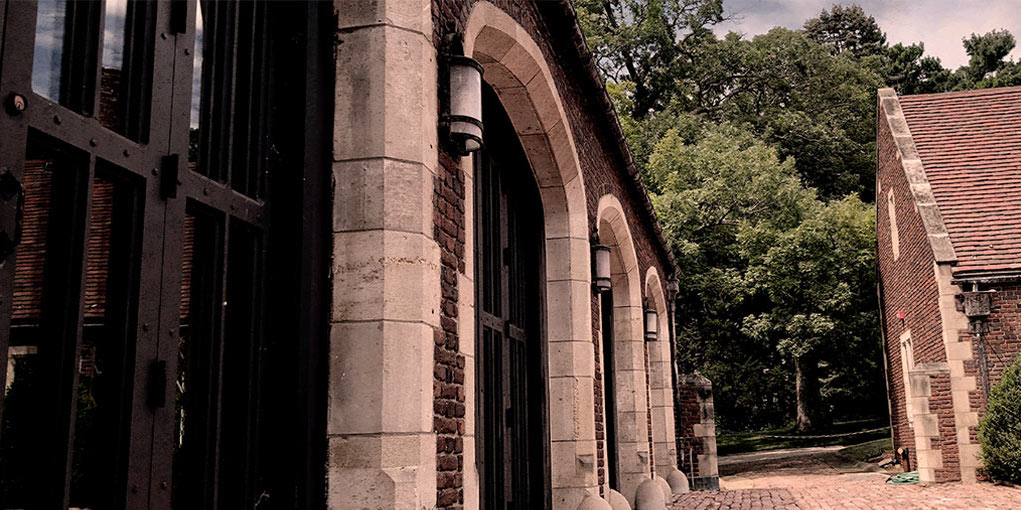 By preserving and renovating these structures, the architectural and artistic elements of their building are protected. However, it's important to use quality restoration hardware and expert craftsmanship when working on historic buildings.
At RW Hardware, we have a strong suite of products to preserve traditional buildings such as carriage houses, museums, wineries, restored barns, and more. Read more to explore top tips on choosing historic building hardware and how to evaluate which parts of a historic preservation project need new hardware.
Different Types of Hardware Products
When renovating or restoring a historical building, extra care must be taken to protect the original structure. Some hardware products for restoration include the following:
● Sliding door box track hardware
● Sliding door flat track hardware
● Hinges
● Door pulls and handles
● Latches
● Other miscellaneous hardware such as fusible links, bolts, and more
Tips to Choose Restoration Hardware Products
Understanding the different types of hardware products is the starting point. Next, you need to plan a renovation strategy that makes the most of these products. Keep the following tips in mind when planning a historic building restoration.
Understand the Historical Significance of Original Features
While many historical features can be assessed from a glance, such as ornate detailing, Gothic-style arches, columns, and heavy-set doors, others are more difficult to pinpoint. The first step in a historic restoration project is to assess the original features.
Work with your local Historic Preservation Commission to identify the historical elements of your project. When working with historical elements, you may be required to use specific materials and keep certain items in tact, putting restrictions on what you can and can't do and how you can do it. Knowing these limitations will guide the rest of your assessment.
Each character-defining feature should remain part of your building and be handled carefully during the restoration process. When conducting a professional assessment, note the floor plan, walls and floors, structural system features, fixtures, and staircases. Once these features have been identified, their condition should be determined to assess the best ways to preserve them and to determine which tools are needed.
An assessment of the building also provides an opportunity to learn more about the building's history and its significance in society.
Evaluate Non-Historic Elements
Non-historic elements that have been added to the building after its original construction may include additions, alterations, and repairs over the years. Assessing these non-historic elements is an important part of understanding the building's history. These features can be identified through historical documents, photographs, and physical evidence, such as differences in materials or construction techniques.
Once these elements have been identified, their impact on the building's character should be discussed. Consider how the building has evolved and whether these non-historic elements were added for a functional or aesthetic purpose.
While these elements might not be historic, that doesn't mean that they don't need restoring. Assess the feasibility of removing or altering non-historic elements, considering whether they damage or detract from the building's integrity. These considerations should be incorporated into the renovation plan and will impact the hardware products, fixtures, and tools needed.
Consult the Local Standards
Consulting local standards is essential when restoring a historic building. Regulations, guidelines, and best practices have often been developed specifically for the preservation and conservation of historical buildings in a particular area and may affect your restoration plan.
These standards can provide valuable information on appropriate materials, techniques, and designs that align with the building's historical significance and cultural heritage. Failing to consider these standards may damage the building's integrity and contribute to losing its historical value.
Consulting local standards can also ensure that renovation work is carried out in a way that respects the building's original character and design and any non-historic elements are added in a way that is sensitive to the building's historical significance.
Consider the New Purpose
When renovating a historical building, the new purpose should be kept front of mind, making sure that the building is functional and meets the needs of its occupants without losing the building's character and design.
On one hand, it's important to consider the layout and how it will be adapted to accommodate new spaces. On the other hand, the environment and finishes should be considered to ensure that the building (and its features) are maintained and preserved.
For example, we recommend using rust-free hardware because it is resistant to corrosion, oxidation, and rusting. Weather-proof sliding door hardware and corrosion-resistant door hardware are effective additions to buildings that experience a lot of rain and wind or are located near the sea.
Use Quality Hardware
Quality hardware is crucial when conducting a historical restoration, ensuring that the building's historical integrity is preserved and renovation work is durable and long-lasting.
Choosing quality hardware involves considering several factors, such as material, finish, and design of the hardware, as well as longevity and durability. The material should be appropriate for the building's architectural style and also be able to withstand the building's environment.
RW Hardware has a long history of durable products that hold strong against many forces and elements while remaining sustainable and environmentally friendly. Our hardware is often found in orginal structures during restoration projects, and allows us to easily assist in cleaning up old parts or providing new hardware that still works with the original material.
Restore and Renovate With the Best
Knowledge is forged with experience, and our team of experts has a wealth of experience manufacturing equipment for historic structures since 1880. Our case studies include various exciting projects, such as the Salisbury House Foundation, which included bifold sliding door hardware to honor the design and aesthetic, and the John Weaver Addams House, which included heavy-duty sliding door track hardware to restore a gorgeous pocket door.
If you're gearing up to restore a historical building in your area, we've got you covered. Contact our team to learn about our diverse range of hardware products and how we can apply them to your latest project. We also offer an educational course that covers the value of historical hardware, code and safety requirements, customization, and more.