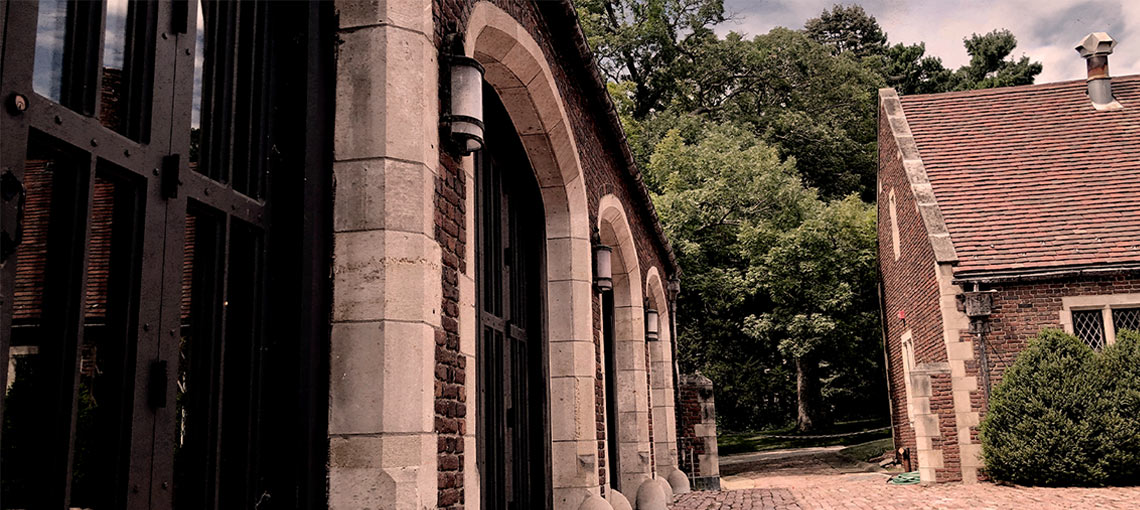 RW helped the Salisbury House Foundation, a Des Moines mainstay built in 1923. Commissioned by Carl Weeks, the pharmacist and cosmetics pioneer who invented facial foundation, the storied 9 acres boasts a mansion made of 16th century bricks brought over from England. After decades of decline, the beloved landmark was salvaged and saved by the Des Moines community, and opened for tours in 1999 – the museum has 15,000 visitors a year, and is a popular site for concerts, plays, weddings, dances, and more events.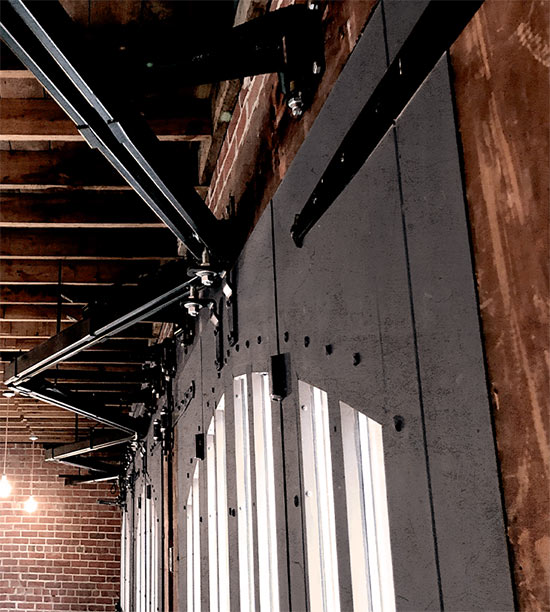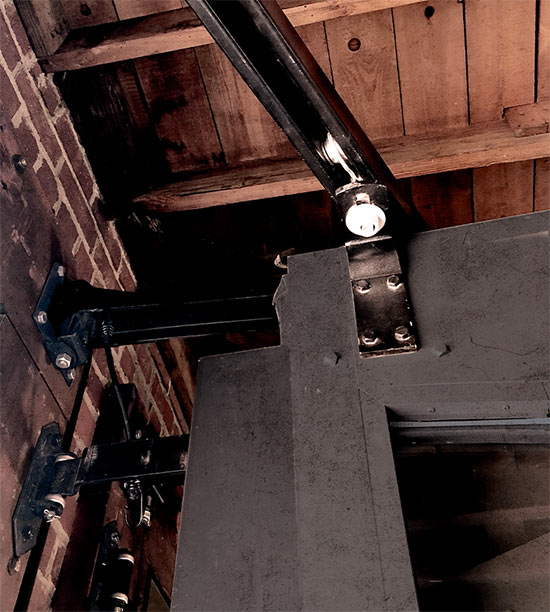 We helped revive the crumbling 1920s garage with the appropriate applications, which we'd actively innovated even further in the intervening decades. RW called for bifold sliding door hardware. Not only did it honor the original design and aesthetic: it provided a practical solution to make the space versatile and innovative. The wooden doors with paned glass open to a beautiful marble courtyard and intricate landscaping, allowing the many weddings held there to enjoy an outdoor and indoor party. In fact, the doors have been a major selling point for many brides due to their adaptable application – and they're Instagram-worthy to boot.
"

We're thankful that we have this hardware here, which will be here long after we are.

"

Kit Curran, Executive Director of Salisbury House
When you need to wed historical accuracy and functional aesthetic, we hold strong.