Renovation and restoration are about more than respecting history. They're about putting history to work for you.
Whether it's an entire building or a single door, businesses and homeowners can unlock the value of something old – its story, character and rustic beauty – through renovation and restoration. And they can use that value to draw patrons to their restaurant, attract visitors to their historic site, entice event planners to book weddings at their venue, and give their guests a genuinely unique experience.
When old beats new
What is the value of older structures and materials?
Often, it's the value of a story. Certain older structures and materials evoke history and inspire nostalgia in a way that modern things cannot.
The value can also be purely aesthetic. Older items are styled and weathered in a way that contemporary products can only hope to imitate. Although some of them try, new structures and materials usually cannot capture the complex patina, the vivid texture and the earned character of older materials. And obviously, they cannot recreate the historical value and emotion of their decades- or centuries-old counterparts.
Beyond their historic and aesthetic value, many older structures are just plain good. They're solid, well-made and functionally sound. It would be a waste to throw them out when, with a tune-up, you could use them to define, complement or even form the foundation of a space.
Finally, reviving older structures and materials is often more sustainable – and sometimes more cost-effective – than using newly manufactured ones.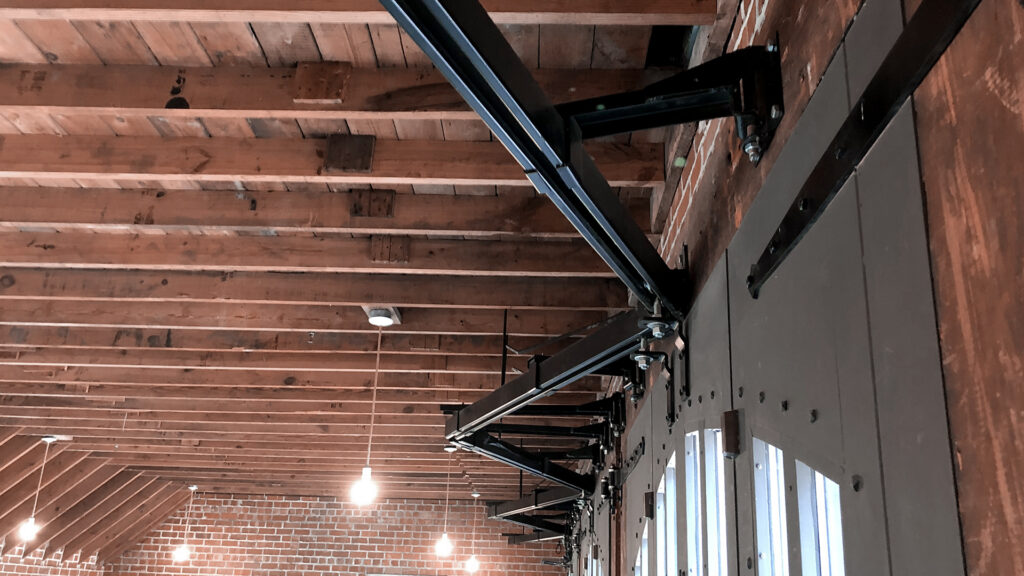 Why restore or renovate? Why not replace?
Some older structures have value that newer ones do not. If you lose the structure, you lose the value. But if you restore the structure (return it to its original condition, complete with original hardware and fixtures) or renovate it (update and repurpose it using more contemporary materials), you can retain its value and put it to work for you.
Historic value = business value?
Many museums, historic tourist destinations and event spaces rely on historic value to draw customers. For them, preserving and celebrating history is at the core of their business.
For a good example, let's head to the Salisbury House in Des Moines, Iowa.
Built in 1923 with 16th-century bricks shipped from England, the Salisbury House is a museum, tourist destination and event space like no other.
While the property has long been a local icon, parts of it were crumbling in the late 20th century. The owners could have simply torn down the parts that were in disrepair.
Instead, they restored and renovated.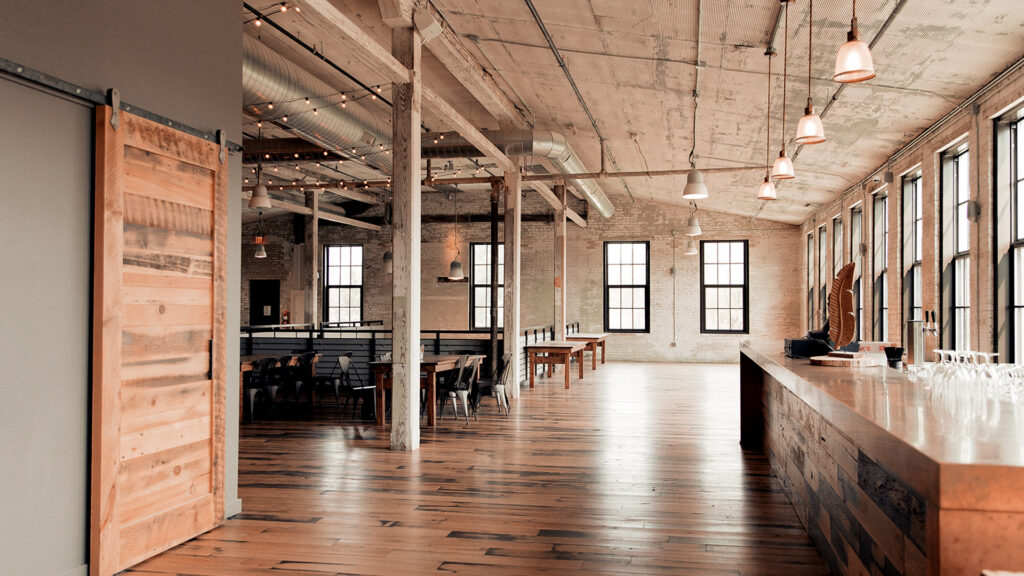 Using the right hardware was essential to this revitalization. In the iconic Salisbury carriage garage, RW Hardware installed bifold sliding doors with period-accurate hardware. The new doors match the property's signature aesthetic while updating the space for weddings and other events.
The lesson? With the right hardware, you can retain a structure's historic value while upgrading it for modern use. Learn more about our partnership with the Salisbury House here.
Storybook Barn is another event space where history and nostalgia are a huge selling point. A 19th-century barn and silo with an original homesteading cottage, the venue offers a rustic and charming space complemented by period-accurate RW Hardware doors. For Storybook Barn, history, and the historic details preserved and celebrated by renovation, creates a one-of-a-kind experience that draws customers.
The same principle applies to the Journeyman Distillery in southern Michigan. Part-restaurant, part-distillery and part-event space, this destination is housed in a refurbished 1800s corset factory. While some of the property's elements have been updated or replaced, the owners preserved the five original RW Hardware fire doors and continue to use them… 125 years after they were installed! Today, the fire doors serve as both a piece of living history and just really, really good doors.
History comes home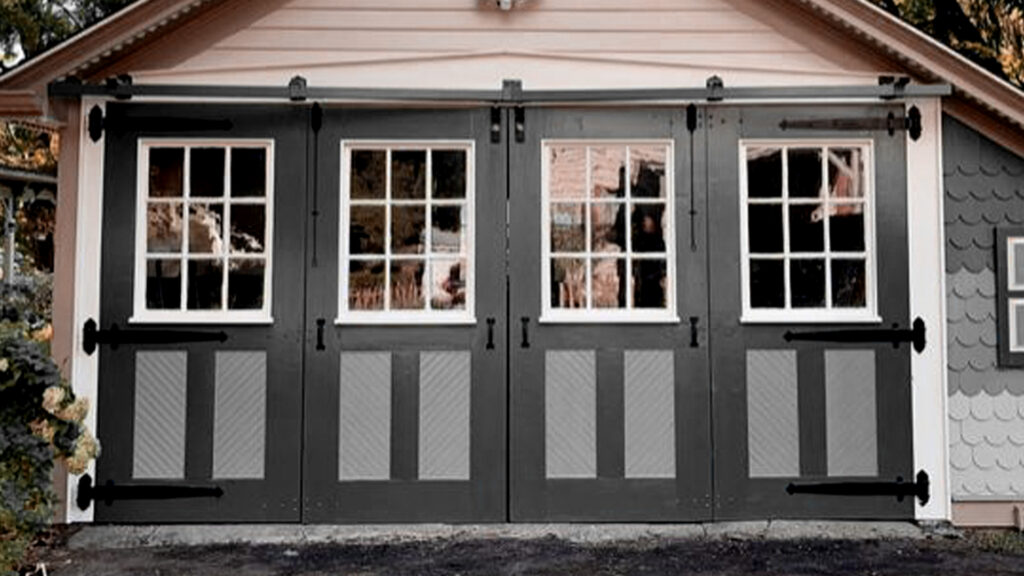 Businesses aren't the only places that can benefit from renovation and restoration. Many homes have older structures with unique aesthetic, historic, nostalgic and functional value.
Take this garage in Milford, New Jersey. Thirty-five years ago, the structure was on the verge of being torn down when the owner stepped in and restored it. He got creative and used old materials, including vintage windows from a junk yard and the RW Hardware hinges from the original garage door. Now, the building is a functional, unique piece of the property that both contains stories and has become a story in itself.
That's another value of restoration and renovation: the experience itself. When you revitalize a structure, you're not just making something. You're carrying on a story, making yourself a part of the history and the history a part of you. By showing respect for history and finding the unique value in it, you really are making the old new again.
Free Online Course: Hinge & Door Solutions for Historic Buildings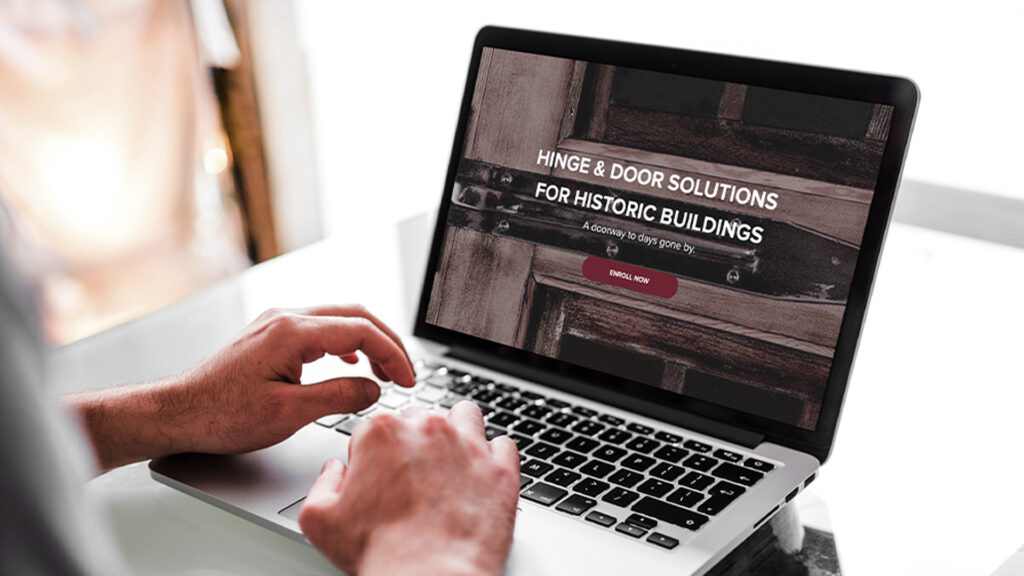 Want to learn more about restoration and renovation? RW Hardware hosts a free online course where you can learn everything you need to know, from tools and techniques to codes and safety.
Free, flexible and certified by the American Institute of Architects, Hinge & Door Solutions for Historic Buildings is designed for architects, builders, business-owners, homeowners and anyone interested in celebrating the past and unlocking its value.
Learn more and get started now!  
Shop online for quality swinging and sliding door hardware.
Since 1880, RW Hardware has made America's most trusted hardware. Today, our online store has everything you need to make your next project a success, with each of our products available in a variety of styles, colors, materials and varieties.
Whether you are looking for individual components or kits that contain everything you need, find it in our online store now!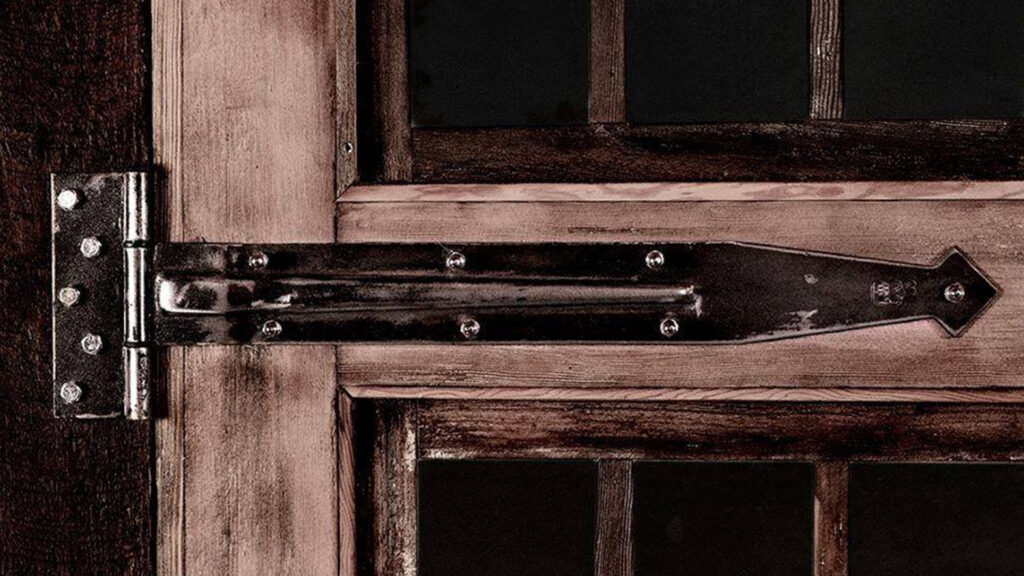 Partner with an American original for your next project.
In addition to offering high-quality, American-made products, RW Hardware can draw on more than 140 years of historic data to help customers identify the best and most historically accurate solution for their restoration or renovation project. As the genuine original equipment manufacturer for many historic structures, we have the expertise and insight to help you select the right hardware and make your project a success.