Everybody seems to be in the spirit of home improvement these days. And thanks to the Rustic Renaissance and a new golden age of interior architecture, sliding doors are more popular than ever (we made them cool the first time, 140 years ago). But though they're easy to use, there are some things you should know to choose the right fit. Now that you've got the time for a little DIY, it's essential to choose the right sliding door hardware for you. Because a timeless door needs the time-tested hardware to match.
Sliding door track systems have been a barn door ideal for centuries now, but they can also be a perfect fit for interiors like office spaces, bedrooms, hallways, closets, pantries, basement stairs, and even to mount sliding appliances like TVs or cover shelves.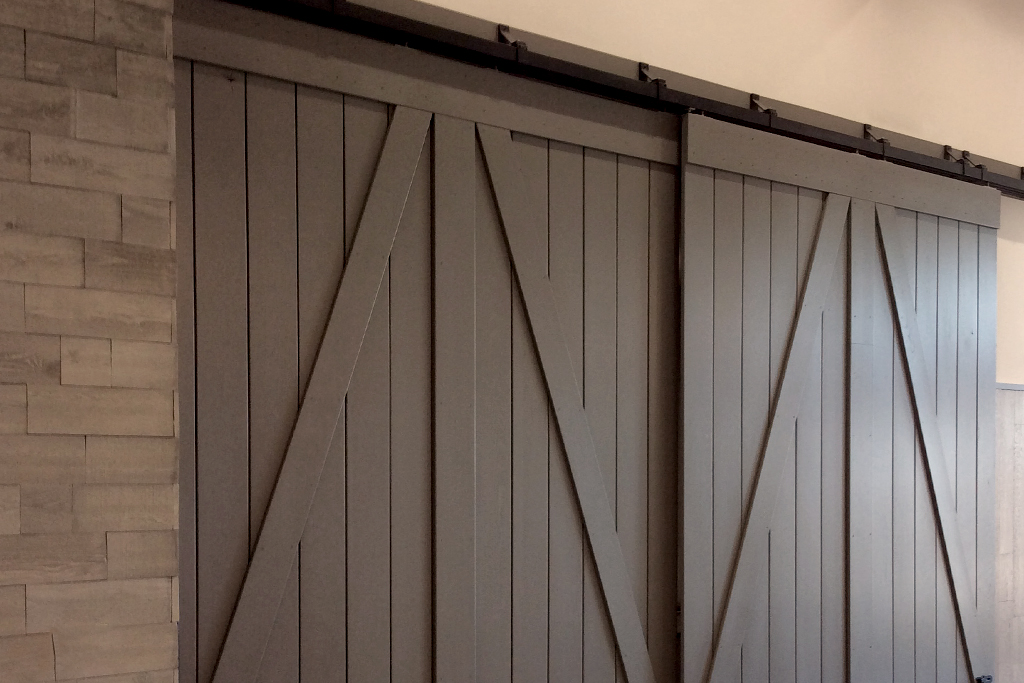 When there's no room or no want for a swinging door, single track sliding doors can also be a great space-saver: a pocket door is designed to disappear into an adjacent wall compartment. The door panel easily closes across the doorway when you want it closed, and glides smoothly and quietly into the wall itself when you want it open.
You'll need to consider your space, and whether you need single-parting, bi-parting, and/or slide-fold doors. We often work with architects as they build or redesign spaces, but it's also easy to install sliding door hardware into an existing space if you can find the right fit.
It's truly key to find strong brackets to affix to your interior or exterior wall. Wood and metal doors can be heavy, so make sure you have the right weight capacity. The weight of the door needs to be supported by the track system alone: otherwise, you need a heavier duty solution. For instance, hardware from RW can carry anywhere from 200-5,000 lbs. You'll want sturdy stainless steel, and at least 2 bolts secured to the door for stability's sake. Furthermore, adding a barn door handle can be a nicely ornamental but functional feature, allowing you to pull the doors open and closed that much easier.
Additional advice: because these doors are top mount, it helps to install a floor guide to stabilize the bottom end, facilitate movement, and guarantee correct stopping. Equally helpful are anti-jump features to ensure that the rollers never pop out of the track or inhibit movement.
In short, the most beautiful oak or mahogany door won't matter if you don't have the right sliding door track components. With sliding barn doors, it's important to choose trusted hardware that withstands a high weight capacity and won't degrade with rust and frequent use.
We'll spare you a trip to Home Depot: our sliding barn door hardware kits are the peak of professional-grade quality that you can install in your own home, office or any other portal you desire. Not only are they easy to install: our sliding barn door track comes with the highest warranty in the industry, 10 years. There are even a multitude of colors to choose from, finished with top-grade powder coat paint. You can learn more about these kits here. We're confident with your satisfaction, because when it comes to quality, we let nothing slide.
As always, RW is here for your all your needs. Good luck on your sliding door hardware install: we hope it opens a whole new room of opportunities for you.