In an industrial or commercial setting, where everything is a series of shelves and doors, hardware is the basis for everything else you build on. You utilize it for installations, for reinforcing and supporting structures, for securing doorways and other portals: the right hardware will keep it all on track.
When space is a priceless commodity, sliding barn door hardware is more practical and purposeful than swinging door hardware. Whether you need industrial room dividers or industrial guillotine doors, bi parting doors or a sliding shop door, we carry the optimal commercial sliding door hardware to help you hold strong.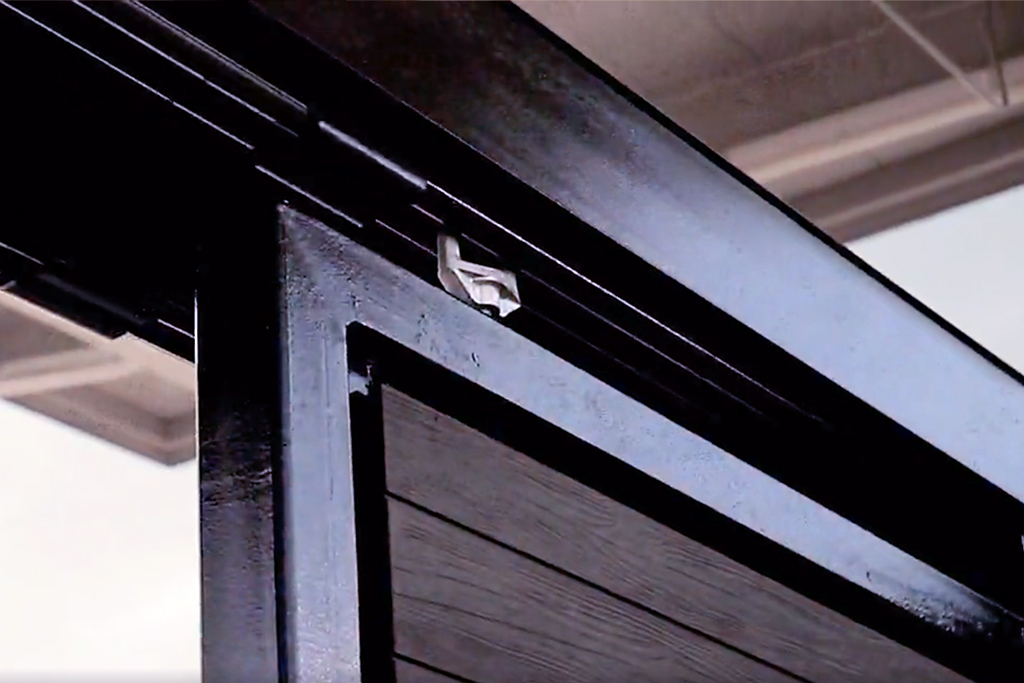 In a warehouse setting, heavy duty is a necessity. It's crucial to have hardware that can handle 800 lbs. weights and up. We boast the heaviest door weights in the industry; our designs go beyond the standard barn equipment, and our hardware can handle heavy duty applications with a weight capacity up to 5,000 lbs. For fortitude and function, a box track sliding door may be your best bet. We have over 140 years of experience designing box track barn door hardware, so our trucks and hangers are paired with caged bearings for smooth glide.
There are many more benefits to our 888 door track series. A box rail boasts a better track system, and our box track components are precisely machined and made for easy installation. Our kits feature soft close as a safety measure, because a heavy door shutting with such impact is a hazard and liability.
We're the industry standard for the industrial market. RW Hardware can handle any load, making us the ideal partner for industrial applications. Our tracks have fit the hangar doors of airports: we have the highest grade quality fit for NASA, with all the convenience of Home Depot.
In the manufacturing world of raw materials, it is critical to be sustainable, because commerce has to have a conscience. Out of responsibility and respect, we use high quality, recycled steel that surpasses most safety ratings. It's been a point of pride for us before the US Green Building movement began, and we have taken part in conservation programs and best practices in our general facilities to preserve our environment. For instance: we have more customized powder coating colors than any other manufacturer on the market, but the environmentally friendly painting process contains no harmful VOCs. Our factory produces peerless products of 100% American steel.
With 140 years of craftsmanship, RW Hardware is your ally in industry. For further information about our hardware, visit our shop.