For over 140 years, our "Made in America" craftmanship has hinged on the word "quality". When we say "sliding door hardware quality", here's what we mean:
Streamlined Safety.
Above all, sliding box track and flat track hardware should focus on functionality. Over 140 years, our hardware has been ergonomically engineered to withstand higher load ratings, and grooved to glide for a smoother ride. That's just how we roll.
Furthermore, our hardware is highly rated on safety. Lower grade hardware can be a safety concern: a heavy door that pops off the track can cause property damage or injury, so it's crucial to have safety match functionality. Our premium kits can carry 600lb doors and have a heavy metal gauge thickness. We offer binders for heavy doors and end stops for lighter doors, as well as floor guides you can order at your convenience. And our unique anti-jump hardware comes included in our kits, so you can rest easy and focus on the project: we'll focus on protection.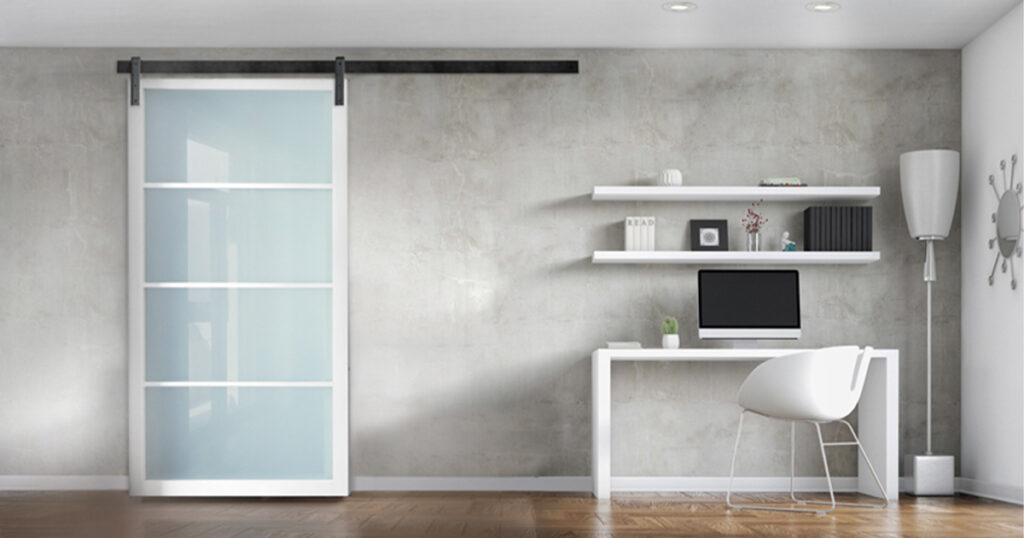 Aesthetically Appealing. Environmentally Friendly.
If you're like us, you were drawn to sliding doors because of their attractive, rustic look. We think the hardware should match. Our premium hangers and tracks come in standard or decorative options and boast an unlimited choice of customer colors, plus a standard range of 8 powder coated paint colors to choose from. We adhere to the eco-friendliest practices and pigments on our 100% recycled steel products, so your quality setup won't just look good: it will do good.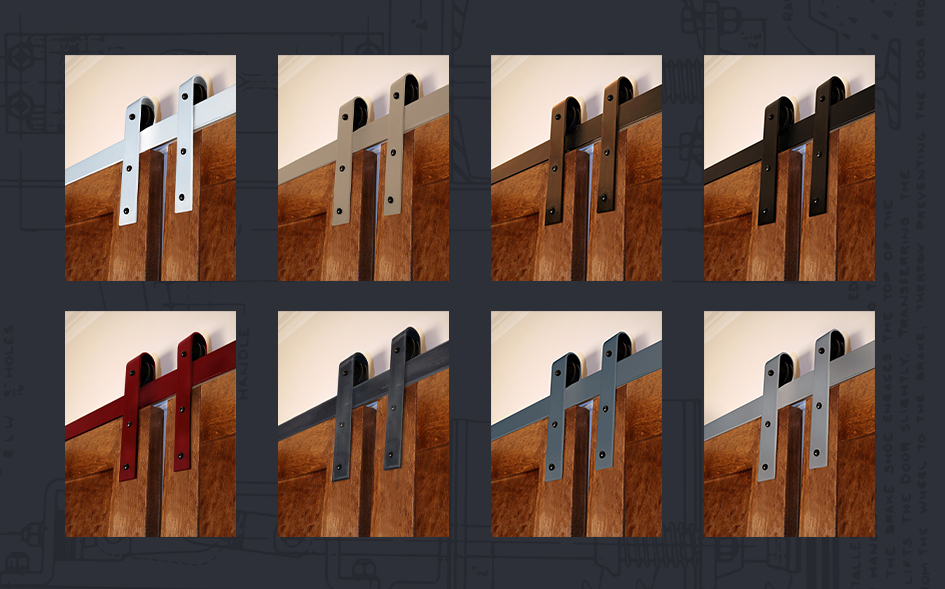 Longevity. Durability. Lovability.
Sliding door hardware should be durable and dependable. That's why the benefits of our unique powder coating are twofold. In addition to being environmentally friendly, our powder coating is environmentally resistant: your finish will fight corrosion and endure the elements. Whether you hang your hardware indoors or outdoors, we've got you covered. When you choose RW Hardware, you can rest assured that your track and hangers are resistant to rust, scratches, storms, and whatever forces lie in store.
Easy to Install. Easy to Use.
If all this wasn't enough, our sliding door hardware is incredibly simple to install. Our hardware kits are guaranteed to come with everything you need. Whether your design called for flat track or box track, bi-parting or single doors, our easy installation guides provide a foolproof way to hang your door kit. With a hands-on sales process and pictorial step-by-step, user-friendly instructions, RW Hardware is the choice for professionals and DIY afficionados alike.
When it comes to your home, you truly do get what you pay for. An investment in premium product will last for years to come. Contact an RW Hardware representative today and see why we gave our quality products the longest warranty in the industry.