Your garage is more than just a place to store old board games and leaky cars: it's a vital part of your curb appeal, an investment, and potentially even a haven for you to enjoy.
Overhead garage doors may be a default standard, but they have many disadvantages. They are energy inefficient: think of all the times you just need to pop back in the garage to grab keys or a soda, and you have to open the garage door to a certain height to enter, letting cold or hot air in. Ceiling-mounted motors inhibit overhead garage storage space, not to mention make an awful lot of noise. And in an era of rustic design where unique heritage is the preference, a cookie-cutter overhead garage track is the last thing some homeowners want.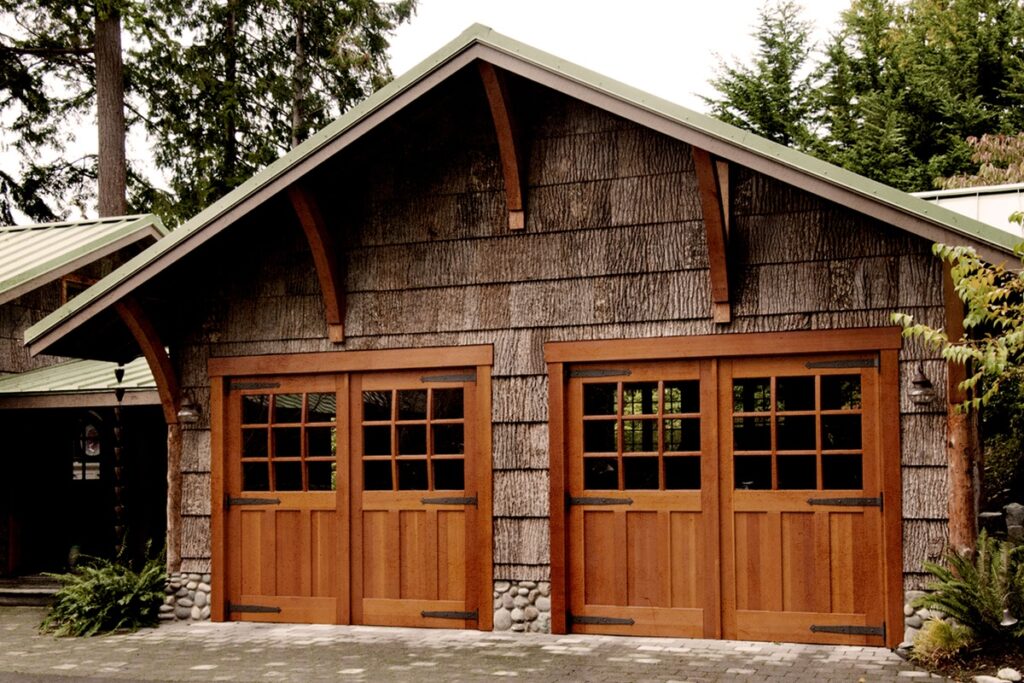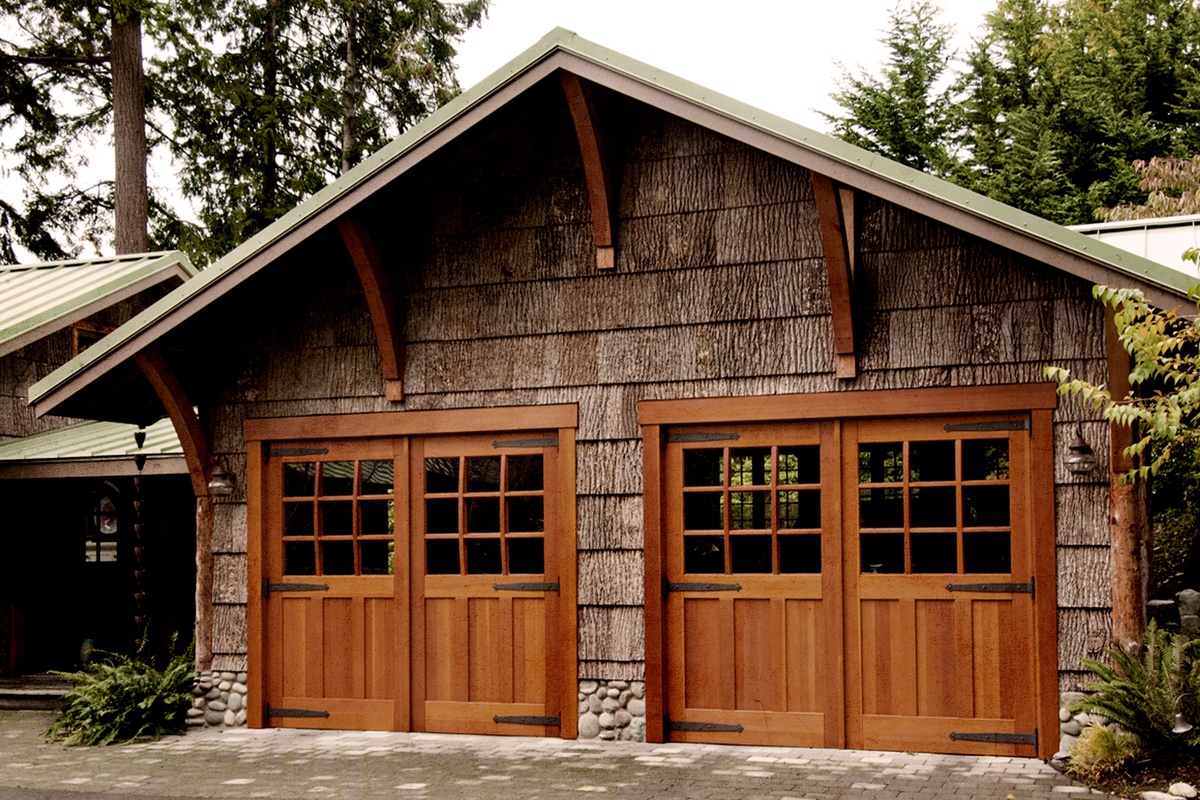 Instead, in the midst of home improvement projects, many people are now considering sliding and swinging garage doors. These fresh and revamped versions of retro styles make some homeowners wonder why they ever went out of fashion in the first place (in many historical sites, Richards-Wilcox garage barn doors are still in use, from the time when we made the doors themselves in addition to the door hinges and barn door hardware). Both sliding door hardware and sliding garage barn doors can be made and furnished with ornate, custom wood, but they have their own utility and function in addition to unique aesthetic.
Richards-Wilcox swinging garage doors (or double acting, meaning doors that swing in and out) use a time-tested strap hinge hardware set. Popular through the 1920s, swinging garage doors were often called carriage house door style, because that's precisely what they were for, swinging wide to allow horse-drawn carriages to maneuver inside and park. They can either egress inward or outward, and the jambs and hinges are incredibly easy to install. Replacing an overhead setup can allow you to make your garage a multi-purpose living space with historic character. Should you have historical cars, or horses, you can enjoy a period-appropriate aesthetic, with the modern convenience of opening them with the push of a button.
A sliding garage style on the other hand offers the other advantages of exterior sliding door hardware. This sliding barn style also allows a door to be bi-parting or accommodate sectional doors. Similar to exterior barn doors, garage barn doors offer curb appeal on top of utility. As an RW track can support up to 5,000 lbs., they glide with the ease of a side sliding sectional door. Furthermore, a sliding garage door can increase safety over overhead garage setup, because no torsion wires or pulleys are needed to remotely operate, and because the axis of movement is changed, there is no chance of being crushed. For a more modernist style with the right architect, a sliding garage can even be treated as a pocket door, where the garage portal seamlessly disappears into a wall when not in use.
If you're looking to renovate your garage or restore a home from scratch, Richards-Wilcox garage door hardware can help. Whether you choose swinging door hardware or sliding barn garage doors, the right hardware can open you to whole new directions.