Renovating and repurposing large scale industrial buildings
presents both a challenge and an opportunity
for municipal governments and businesses across the U.S. With vision, solid financing, and useful practical tools like large scale sliding doors and walls, decrepit factories and warehouses can stop being sources of urban blight and, instead, become centers for renewal and innovation in America's cities.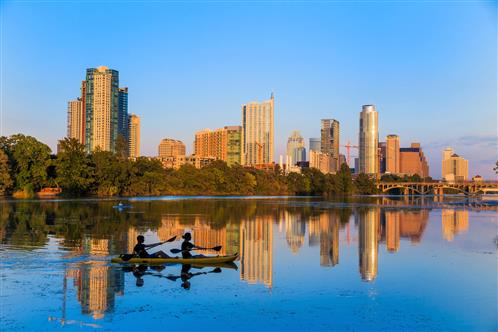 Overall, industrial vacancies in the U.S. are down to around 10 percent, according to Colliers International, but, in some cities hard hit by the recession and larger macroeconomic trends, industrial vacancies are much higher. Large, abandoned industrial buildings pose a huge problem for cities large and small. These buildings can become a magnet for vagrants and criminal activity. They also can pose a fire hazard, or other hazards, to the surrounding area.Large abandoned buildings also pose a huge perception problem for the communities where they are located. An area with several abandoned industrial buildings will appear blighted and undesirable to businesses seeking places to locate, making industrial and commercial recruitment difficult.
Urban Decay
In the early to mid-20th century, America's cities were teeming with industrial activity, as large factories turned out large quantities of products and employed hundreds of thousands of workers. Industrial districts were an important part of the cities and were a great source of pride.As the century progressed, things began to change. Automobile availability, lower rural cost of living, and other social factors spawned a large scale migration of workers from the city to the suburbs, and beyond. Industrial facilities also took advantage of the trend, and many set up shop outside city centers. Cheap overseas labor and low shipping costs spurred a trend toward outsourcing that resulted in the closure of many domestic factories. Robotics and automation also shrunk facility size and labor force needs.The end result of these trends was a proliferation of vacant industrial buildings. City and municipal government leaders were often left at a loss concerning how to fill these buildings or what to do about them. Vacant buildings are a huge drag on local economies. They bring property values down, make it harder to fill surrounding buildings, and often become hot spots for criminal activity. According to the Chicago Tribune, in the Windy City alone, more than 2,600 crimes were reported in the city's abandoned properties in 2014, up 48 percent from 2005.
Communities that want to prosper cannot afford to let their old industrial facilities remain vacant.
In addition to the financial incentive for reinvigorating industrial buildings, there is also a strong cultural argument in favor of saving these buildings, rather than letting them rot or demolishing them. Older industrial buildings are a reminder of the nation's Industrial Age past and the architecture of a bygone era. Preserving these buildings helps to provide a tangible reminder of this history to future generations. Also, by repurposing old buildings, there is less impetus for constructing new ones, thus reducing resources used in construction—a boon for the environment.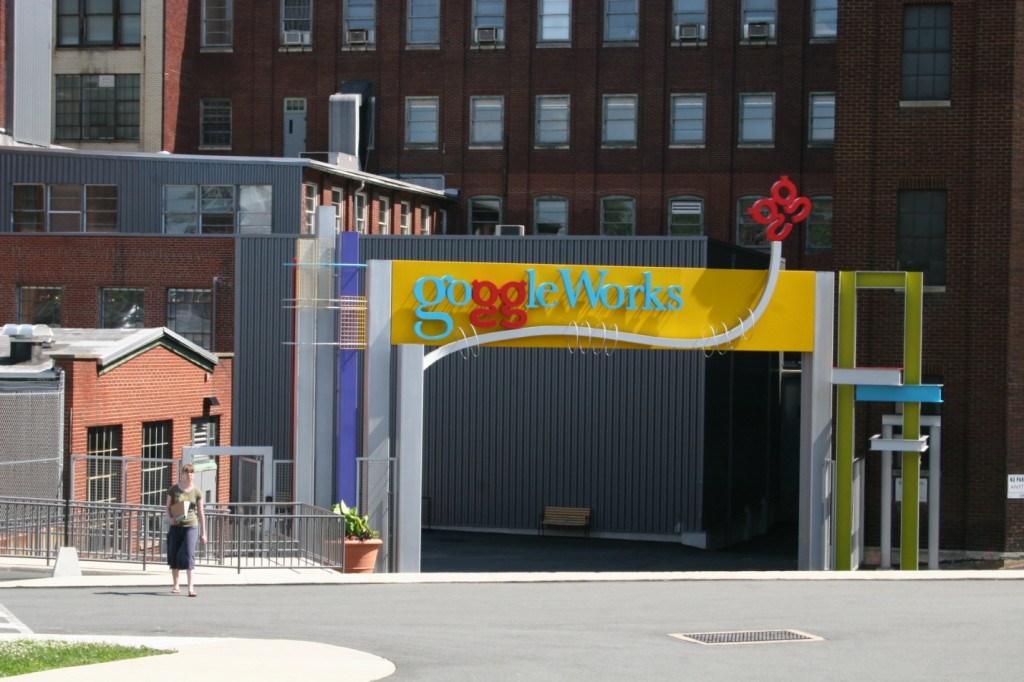 Possible Renovations for Industrial Buildings
Many cities and property developers have taken bold steps to
renovate their abandoned industrial facilities and residential properties
. The city of Chicago has sold many residential properties to buyers at cut-rate prices and for a pledge to maintain these homes. Detroit is conducting a sweeping survey of vacant properties. Philadelphia has been successful in converting many vacant homes and industrial buildings into public use facilities.Repurposing industrial facilities can pose some logistical challenges to developers. Many industrial facilities will have
environmental health and safety issues
that need to be addressed. For example, some older industrial facilities may have asbestos insulation that will need removal. Asbestos insulation, once a commonplace form of insulation, has been found to contribute to respiratory illnesses and now is forbidden from use. Lead paint and wiring that is not up to current construction codes may also pose a health and safety issue for older industrial buildings.Financial backing also often poses a problem for industrial building redevelopment. Many banks and lenders are loath to offer funds for such projects, seeing them as a poor risk. Government grant programs often help, but the process of obtaining this funding can be long and arduous, and involves significant amounts of bureaucratic wrangling.Some of the more successful industrial renovation projects involve taking large scale factories and warehouses, and repurposing them for other uses. By segmenting and dividing the interior of these buildings, developers can make them attractive to small businesses and light industry looking for a home.
How Sliding Hardware Can Help
One of the more effective methods of dividing up old factories and warehouses involves the use of sliding doors to create walls and dividers between areas of the large scale facilities. Sliding door equipment can
greatly aid in renovation projects
for old factories and warehouses.A very successful urban renovation has been conducted in Reading, PA in the Goggle Works Building. This building was slated to be torn down, having outlived its usefulness as a manufacturing center for aviator goggles for World War II.  Rather than destroy part of Reading's history, the city decided to restore the building for an adaptive re-use as an art center including studio space for artists, classrooms for art educational and innovative rotating galleries using sliding door track on which display panels feature works of art.  The configuration of the room can easily change from month to month, making it extremely flexible gallery space.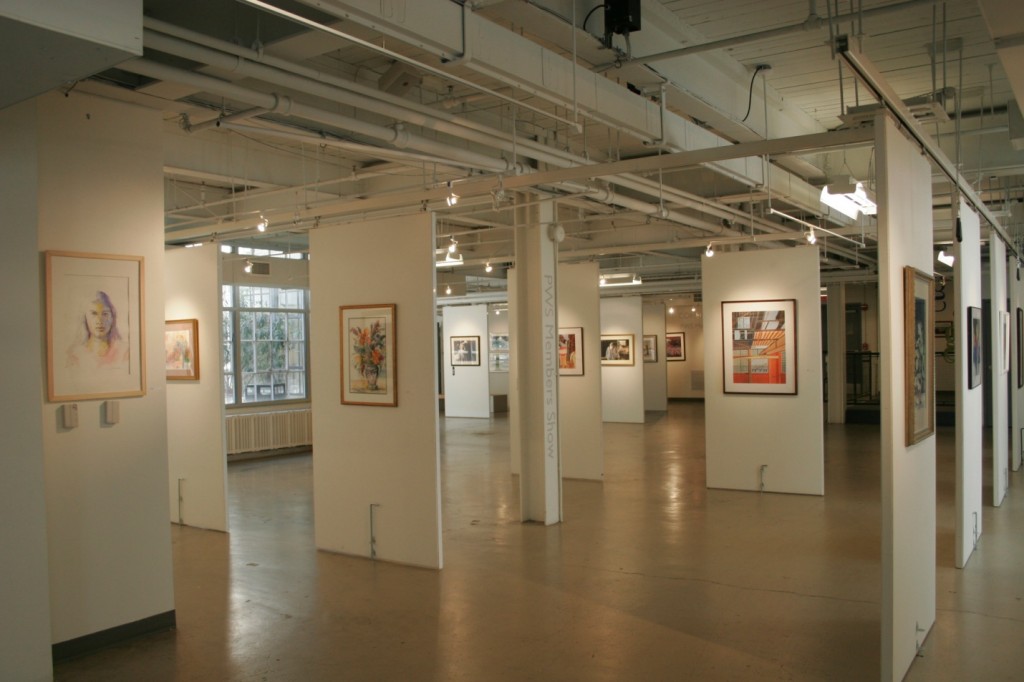 By using sliding door equipment, property developers can install moving, interchangeable walls that can help divide up a large warehouse or factory floor into several sections, allowing these facilities to be repurposed as stores, offices, art galleries, small shops, or even as housing. The moveable nature of the sliding walls makes it easy for property developers to increase or decrease unit spaces for sale or rent inside the large industrial buildings.For industrial renovation purposes, sliding door products need to be exceptionally sturdy and reliable. Extra consideration must be given to weight distribution, mounting, and support mechanisms. In general, sliding door systems used to create walls and dividers in industrial buildings need to be able to hold 200 to 5,000 lbs. and be able to accommodate doors and panels that are between seven feet and 24 feet in height, and 50 feet or more in width.Richards-Wilcox is an established provider of sliding door hardware and heavy duty hinge hardware for industrial buildings, warehouses, zoos, and other facilities. For more than 100 years, Richards-Wilcox has provided custom door hardware products to large scale buildings. Property developers looking for products they can trust should consider Richards-Wilcox for their next large scale renovation project.
Sources:
http://www.cresa.com/vacancy-rates-for-office-industrial-space-and-housing-are-low-countywide
http://articles.chicagotribune.com/2013-05-01/business/ct-biz-0501-vacant-buildings-2-20130501_1_abandoned-buildings-city-crime-figures-ordinance
Order your new sliding door today!